How can I reduce my website's environmental impact ?
Internet servers are consuming more than 400 TWh each year, corresponding to about 2.5% of all electricity produced worldwide in 2016, or 32000 times the equivalent power produced by a nuclear plant. The embodied energy to build computers, networks, hardware, keeping them running and using them, amounts up to 6% of the world's annual production. Even though an email saves on paper and transport, every internet user is partly responsible for its heat production and greenhouse gas (GHG) emissions like carbon dioxide and water vapor.
With a carbon footprint of 3,77 billions of internet users, YES WE CAN reduce the internet's impact on our environment.
Sure, wireless communication will always produce radiation, and transferring network data will always consume energy. But shorter physical distance between data storage and your computer will reduce power consumption. Further on, you can contribute a lot by keeping your website efficient, compact and... don't forget to resize your graphics to save data transfer speed meaning energy.
During 90% of the time, data centres are wasting energy while their servers are on standby, still pulling power for cooling harddisks that are not even full, because the client has paid for maximum or unlimited capacity. To reduce this waste of energy, standby-time and disk space, we should consolidate a maximum of websites on the same server. Virtualisation can save 10-40% of energy costs. Go for multi-hosting of websites and use sub-domains! Further cooling energy waste can be reduced by installing data centres in cold climates. Facebook's Swedish data centre is doing so, but still needs 500 huge fans for cooling its servers. That's still better than the 51 relatively large coal-fired power plants Mr.Trump will need by 2020 to generate 140 terawatt hours to run the US data-centres, since he's quit the climate deal.
Intelligent hosting of websites and data storage running on energy-friendly servers can reduce the energy footprint of internet users.
Power your website from servers that run on power purchased with RECS-certificates. RECS stands for Renewable Energy Certificate System, and is a worldwide collaboration that makes it possible to book and claim green power.
There are no passengers on spaceship Earth. We are all crew.
(Herbert Marshall McLuhan)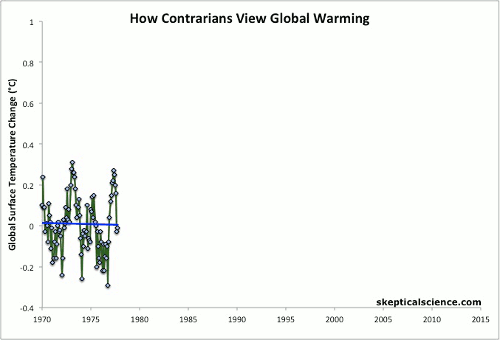 Global temperature change
Get your web site running on green energy !
You can choose to have your website hosted by a provider whose servers are solely running on 100% renewable wind energy or solar power, having data centres in several countries keeping data transfer distances short and wasting less cooling energy and storage space.
There is a whole list of green energy servers with award-winning hosting companies available. Even Google claims to be carbon neutral since 2007 and has announced to run its data centres and offices for its 60 000 staff entirely by renewable energy in 2017. Nevertheless, one single search operation still consumes the equivalent of turning a 60 watts lightbulb on for 17 seconds, which is very much compared to their claim that your life on Google uses less energy in a month than leaving a lightbulb on for three hours...
We can recommend One, award-winning Denmark-based company running on 100% wind power in a cold climate, who is hosting most of our websites. If you subscribe to One's web hosting through our referral program, you will get 5 euros off and you will help us getting a referral bonus, which we will reinvest in our projects to reduce our impact on environment, for a better planet Earth. Thank you!
Want to show the world that you are concerned by our planet Earth ?
Then you should get a .Earth domain name for your website ! We can recommend NameSilo for your domain registration, as they are the cheapest, lightning speed fast, secure, honest, hassle-free, with no hidden fees and no renewal upcharges. If you register your domain name with NameSilo through our referral program, you get immediate discount prices and you will help us getting a referral bonus, which we will reinvest in our projects to reduce our impact on environment, for a better planet Earth. Thank you!
You can't afford to get a .Earth domain name or host your site on a green energy server, but you've got a speleological project for a better Earth?
Send us an e-mail and apply for your personalized speleo.EARTH, Speleo.TV or Speleo.nu subdomain pointing to your project website, and you can get a lifetime free you@speleo.EARTH, you@Speleo.TV or you@Speleo.nu email forwarding alias.
We will then send you a paypal link which you can use to send us a small one-time setup donation (you decide if it's 1 euro or whatever!) to show the world that you are supporting Speleo.EARTH, Speleo.TV and Speleo.nu for a better planet Earth!
Contribute to sensibilisation of climate science...